08:30 - 09:30
The 13th Controlling Intelligence Adventure Congress participants' registration
The official opening of the 13th CIA Congress organised by ICV POLAND
Małgorzata Podskarbi, Member of the Board of ICV GLOBAL
dr Tomasz M. Zieliński, Managing Director of ICV POLAND
Welcoming of the Congress participants
Presentation of the Congress speakers
Presentation of the Congress organiser and partners
Presentation of the topics discussed during the 13th ICV POLAND Congress
The role of controllers in the era of digitisation and the ICV POLAND's strategy
Dr Tomasz M. Zieliński, Managing Director of ICV POLAND
Digital innovations in business models
The role of controllers in the era of digitisation
Desirable controllers' skills in the era of digitisation
International Association of Controllers (ICV) in Poland
Keynote Speech: Prepare for YOUR Future!
Matthias von Daacke, Vice Chairman of the Board of ICV (International Association of Controllers)
Director of Controlling at BLANCO Group
Digitalization and the profession of controllers
Come Together and Grow Together with ICV
Controllers' Role in the BLANCO Group
Group Strategy and Planning System
BLANCO Steering Model
Transformation Aspects of Future Controlling & Finance
Keynote Speech: Ready to accept ARTIFICIAL INTELLIGENCE AS A COLLEAGUE?
Ralph Treitz, Managing Director w Deloitte Digital
Why old controlling tools will fail in new digital business models …
… and what you can expect to see on a computer near you soon.
Why artificial intelligence solutions may become the controller's best friend …
… and what you should bring into this new friendship in return.
Why we must envision a new occupational profile for controlling …
… and what you can do to benefit.
11:20 - 11:50
Coffee break – networking
"From DATA to BI to ACTION" implementing innovations in financial and controlling processes at MICROSOFT
Dominika Świerczyńska, Financial Director (CFO) at Microsoft Polska
How to use innovative IT technologies in finance and controlling – case studies
How to conduct a cultural change related to the use of modern technologies in finance
What to remember and what to prepare for in the era of digitization
Innovative solutions in finance and controlling of Microsoft
Machine learning in forecasting and risk management in Microsoft
The use of bots in operational tasks.
Session A: Planning the future - an innovative combination of forecasting, planning and optimization (translation to ENG/PL)
14:10 - 14:55
Does planning for the future have a future?
Marcin Bielecki, Cloud & Analytics Business Unit Leader at IBM
Piotr Stopczyński, Analytics Technical Sales at IBM
Planning the future
Planning and optimization
Modern management support solutions
14:55 - 15:40
Augmented CFO - How is the value of AI and Intelligent Process Automation incorporated in a modern business IT application?
Urban Jovanovic, ERPM Business Development and Strategy Leader Central Eastern Europe, ORACLE
Marta Wyszomierska, ERPM Manager, ORACLE
How does the use of AI technology and RPA affect intelligent process automation?
Problems with the implementation and use of AI in traditional IT architectures.
Do modern systems offer business applications ready for use?
What are the needs of the future CFO and what innovative technologies are needed to meet these requirements?
How to ensure a competitive advantage and improve the organization's performance?
Session B: Advanced Analytics and business intelligence solutions
14:10 - 14:55
Data for the people - what gives you data sharing with recipients?
Waldemar Nowak, Planning and Sales Analysis Manager at FFiL Śnieżka SA
Witold Kilijanski,, Chief Executive Officer (CEO ) at NewDataLabs
How has the business model of FFiL Śnieżka SA changed?
What problems did we want to solve?
What tools did we use and how long did it last?
How has the role of distributors changed in the value chain?
What effects did it bring – why is it worth combining digitization with a change in the business model?
14:55 - 15:40
From Business Intelligence to Advanced Analytics - practical aspects of the implementation of Controlling 4.0 tools
Paweł Rafalski, CEO, President at Solet Sp. z o.o.
Robert Mrowiński, Director of Analysis and Controlling Department at POLOmarket
Acceleration of the speed of access to controlling information in a digital business model
Managing the planning process with self-service diagnostic analysis
Optimization of on-line business processes built into the controlling process
Session C: Robotization and automation of financial and controlling processes in the SSC and BPO sector
14:10 - 14:55
Implements Robotic Process Automation at Amer Sports Financial Shared Service
Ewelina Stanisz, Change Manager, Amer Sports Financial Shared Service
Marcin Motel, Country Sales Manager, UIPATH
Robotic Process Automation as a revolutionary force accelerating digital transformation
Heatmapa processes – candidates for robotization
Examples of robotic processes and effects
Changing the way of thinking on Automation first!
Economic and social benefits of RPA implementation
14:55 - 15:40
Costs of the future and BIG DATA - automation of controlling processes in ORLEN Laboratorium S.A.
Adam Kępczyński, Head of the Business Controlling Department at ORLEN Laboratorium S.A.
Krzysztof Szymański, Vice Chairman of the Board at ABC Akademia Sp. z o.o.
Premises for the implementation of ZPRK in Orlen Laboratorium S.A.
What did the Capital Group obtain after implementation?
How the results came from a detailed approach to the record of resource costs in Orlen Laboratorium SA
How to Orlen Laboratorium S.A. manages change?
15:40 - 15:55
Coffee break – networking
Everyday challenges and practical solutions for controlling in digital start-up company
Muzaffer Yilmaz, Head of Finance at Church & Dwight Germany (before Head of Controlling and Analytics at MisterSpex)
Challenge of vast variety of data
Ticket/kanban-board as a practical tool
Perspective of controllers in a digital start up company
Banquet, integration and networking
Important:
The congress coordinator reserves their right to change the schedule.
08:30 - 09:00
Morning coffee and networking
Controlling at Carlsberg Shared Services, development in the context of evolving digitisation and process automation
 Maciej Redzimski, Head of Controlling Center of Excellence, Carlsberg Global Business Services
Why do financial departments have to give in to the transformation?
The expectations business has of the controllers.
The role of Carlsberg Shared Services in the implementation of the strategic agenda for Finance.
The future of controlling processes. What skills will become essential?
Why will shared services centres become an important step in controllers' and future financial Chief Financial Officers' career?
Launching a shared services center for an international capital group in practice
Jacek Białas, Head of SSC/General Manager at Oerlikon Business Services, Manager with many years of experience in launching service centers shared by international capital groups.
Cost-effectiveness analysis, what to look for when starting the Shared Services Center (SSC)
Designing Shared Services Center (SSC) – scope of operation, organizational structure, process modeling
Construction of a process migration plan for the Shared Services Center (SSC)
Migration of processes to the Shared Services Center (SSC)
Controlling support in the digitization of business processes in TIM S.A.
Robert Janik, Controlling Manager at TIM S.A.
electronic document flow is the key
settling post-transaction rebates on sales transactions is a must
profitability counted on-line on the offer is a strong support of the sales process
10:30 - 11:00
Coffee break – networking
Session D: Future of Controlling and Analytics (translation to Eng.)
11:00 - 11:35
Discussion panel part I. - Challenges of controlling 4.0 in digital business models

Expert discussion panel
Have the foundations of controlling been shaken by Big Data?
How to adjust the controlling process to changes related to the digitization of business models?
11:35 - 12:10
Discussion panel part II - Tools and the role of controlling in the era of digital transformation

Expert discussion panel
How to use systems supporting Big Data processing for controlling applications?
To what extent is being a Business Partner in the digital world also means being a Data Scientist?
Session E: Controlling – process and competence models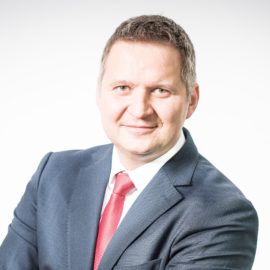 11:00 - 11:35
Controlling process model 2.0 - scope, results and responsibility
dr Tomasz M. Zieliński, Managing Director of ICV POLAND
Controlling as a management process on the business process map




10 main controlling processes




The controlling process and the financial process – differences




Trends and analytics in controlling processes




Controlling in Shared Service Centers
11:35 - 12:10
GROW TOGETHER - development of controllers' competences - a look into the future
Adam Łazarski, DBA(PhD,) MBA, mgr inż. – Trainer: area of production and logistic
dr Paweł Błaszkiewicz – Trainer: area of managerial skills.
Norbert Kołodziejczak – Trainer: area of controlling
Marta Elimer – Training Coordinator of the Akademia Controllingu
Positions of controllers in complex organizational structures
Controller Competence Model according to IGC organization
Controllers' competences and controlling processes
Comparison of the competence profile from the Director of Controlling to the Specialist – Function Controller
Session F: Advanced tools and business intelligence systems
11:00 - 11:35
How PowerBI transformed the way Controlling department in ABB Business Services works in Poland… and beyond.
Dorota Gryzło, Chief Financial Controller at ABB Business Services
Robert Woźniak, Digital Advisor at Elitmind
Modern financial data reporting
How to implement flow automation and data visualization tools
Data-driven management – its challenges and benefits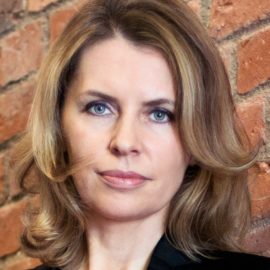 11:35 - 12:10
How to choose the methods of presenting the words of the message you want to convey? Examples of deviation reporting according to IBCS®.
Edyta Szarska, President of Controlling Partner, IBCS Certified Trainer
How do IBCS® standards help you understand decision makers faster and more clearly?
How do IBCS® express what the numbers say?
How to choose the method of presenting management information to words, to syntax?
12:10 - 12:30
Coffee break – networking
Summary of the 13th CIA Congress organised by ICV POLAND
Małgorzata Podskarbi,Member of the ICV GLOBAL Management Board
and
dr Tomasz M. Zieliński, Managing Director of ICV POLAND
Important: The congress coordinator reserves their right to change the schedule.